House Calls for Pets is a Mobile Vet Melbourne Practice that comes to you, we provide Veterinary care & Euthanasia Services for your pet in your home.
Consultation services can be made Monday to Friday 9am until 5pm and Saturday 9am until 3pm. Any other times are subject to availability. No more long hours in waiting rooms and going to vet clinics, call us at 0400 228 926 for further details.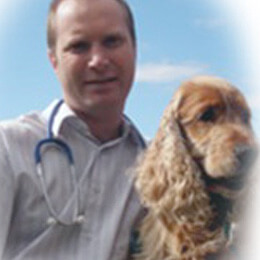 Dr. Michael Elek BVSc MRCVS
Dr. Michael Elek grew up in Melbourne and graduated from Melbourne University in 1994 as a Bachelor of Veterinary Science.
Dr. Michael has the experience in both large and small animal practice. He has extensive veterinary experience in medical, home visit emergency and surgical procedures.
He began his career in a rural practice in country Victoria – Alexandra, before moving to the UK. After gaining membership into the Royal College of Veterinary Surgeons, he practiced in a small animal clinic in Chesterfield before returning home to Melbourne.
Experienced Mobile Vet in Melbourne and surrounding Suburbs
Pet care is a huge responsibility to take. As a pet owner, you truly bring an animal into your family and do your best to raise it like one of your own. With Melbourne house call vet Dr Michael Elek on your side as one of the most experienced animal mobile vet Melbourne has to offer, you can get the high-quality house call vet service your pet deserves without ever leaving your home and going to vet clinics. Contact us if you need a house call vet for your loved animals.
At House Calls for Pets, we have tailored our mobile vet and pet care services to fit into your busy life. Our Melbourne Mobile Vet to your home service is proven to bring effective veterinary pet care straight to your door, ensuring that your loved animal is in a maximum comfort and familiar environment throughout the house call consultation experience. Contact us today!
Home Visit Vet
One of our primary missions is to make veterinary care as easy as possible for families in Melbourne. We believe that the more accessible and simpler a visit from the veterinarian can be, the more people will invest in their pet's health. And at the end of the day, the health and happiness of your animal pal is our number one priority. Home visits make that as simple as 1-2-3.
Mobile Veterinary Services
The mobile vet Melbourne care services we provide here rival the calibre of any standalone animal clinic for medical and non-emergency treatments. Here is a rundown of the Veterinary services we offer in Melbourne and surrounding Suburbs:
Vaccinations

No more long hours in waiting rooms and going to clinics for vaccinations. Whether for cats, dogs, or beyond, our skilled and on-time home visit vets can quickly give necessary vaccinations and health checks in the comfort of your home in Melbourne surrounding suburbs.
Heartworm

No matter how good of a pet parent you are, dogs and cats can still get some nasty parasites that needs veterinary care. Annual and monthly treatment service from a house call vet are available to prevent future issues with heartworm.
Flea Control

Fleas cause a lot of stress and is a nuisance, no household wants to deal with. Our house call vet can provide flea treatment to your animals, as well as suggest preventative methods.
Microchipping

Microchipping is highly suggested to get and, in some places, even legally mandated. Wherever you are, our mobile vet services can pay you a visit and microchip your pet for your peace of mind and for the best chance of your pet's safe return.
Prevention and Diagnostic Services

We love performing our stress-free and on-time home visit check-ups with our clients. During these consultations, our staff can get samples to run diagnostic tests, help you develop an informed nutritional plan for your pet's specific needs, and ensure your loved animals are in utmost comfort and good health all year round.
Surgical and Specialist Referrals

If ever more serious surgical or specialist experience occurs, we can refer your animal to top-notch house call

vet clinics in your local area.
Pet Euthanasia Services

While definitely one of the more sombre reasons a house call vet call may be necessary, our kind staff will ensure your pet is comfortable and compassionately taken care of if ever euthanasia is a necessary option to take. Individual cremation can also be provided.
Are You Looking for an Experienced Mobile Vet Near You?
The next time you find yourself asking "Are there any house call vet near me?" remember to get in contact with the friendly and highly-skilled team at House Calls for Pets. Our house call vet provide on-time, excellent and stress-free veterinary services to Melbourne areas. What are you waiting for? Call us today!
Proudly Serving Melbourne
Melbourne is the capital and most populous city of the Australian state of Victoria. The city features the Shrine of Remembrance, which was built as a memorial to the men and women of Victoria who served in World War I and is now a memorial to all Australians who have served in war. The city is recognised for its mix of modern architecture which intersects with an extensive range of nineteenth and early twentieth century buildings. House Call Vet for Pets has been serving the Melbourne area since starting up and has become a leading provider of mobile veterinary services.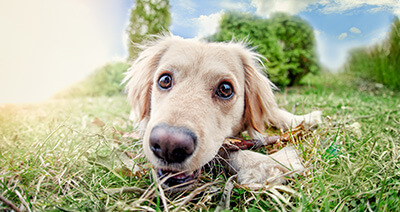 Mobile Vet Melbourne Services:
Mobile Vet Home Consultations
Mobile Vet Home Euthanasia Service
Health Certificates
Mobile Vet Home Vaccinations
Mobile Vet Home Worming and Heartworm
Mobile Vet Home Flea Control
Mobile Vet Home Microchipping
Mobile Vet Home Preventative Care
Mobile Vet Home Diagnostic Service
Mobile Vet Home Nutritional Advice
Hospice Care
Surgical and Specialist Referrals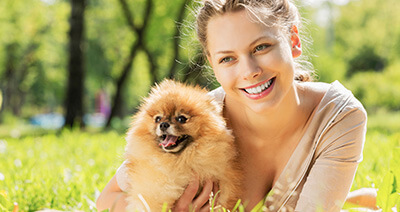 Benefits:
Your pet will remain relaxed in your own home
Home visit convenience – home appointments can be made to suit you
Saves time – no long hours in waiting rooms or traveling to the

vet clinic with our home visit service

Mobile Vet house call are great for pets that experience travel sickness
On-time home visit is simpler alternative for annual vet visit vaccinations if you have more than one pet
Pensioner Discounts
Pricing at Vet Clinic Rates**pricing subject to change